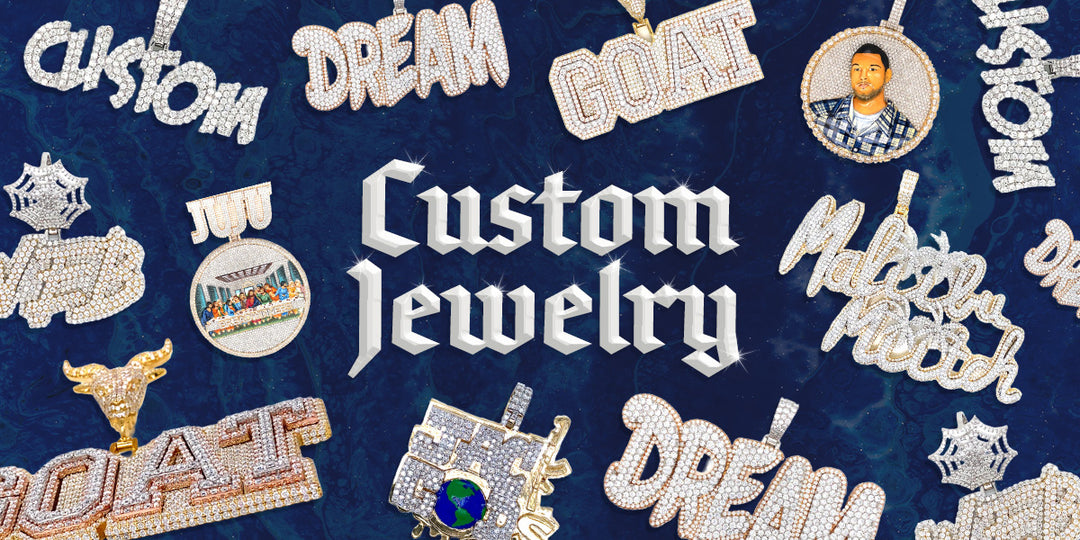 Custom Jewelry Deposit
---
In stock, ready to ship

Inventory on the way
Begin your journey towards owning a unique piece of jewelry with our Custom Jewelry Deposit. This deposit marks the commencement of your personalized jewelry journey with Rocco's Jewelry.
By placing this deposit, you initiate the process of creating your own custom piece, tailored to your exact specifications and desires. Once the deposit is placed, our skilled team will begin by creating a CAD (Computer-Aided Design) of your desired design. This initial design will provide you with a clear vision of the final product, ensuring it aligns perfectly with your vision.
Key Features:
Commencement of your personalized jewelry journey with a $500 deposit
Initiation of the CAD design process to visualize your custom piece
Expert consultation to ensure the design meets your exact specifications
Assurance of Rocco's Jewelry's commitment to craftsmanship and customer satisfaction
To qualify for financing, you'll need an active checking account with a three-month income history. Additionally, you'll be asked to provide a government-issued photo ID and a Social Security Number (SSN). These requirements ensure a smooth approval process, giving you the opportunity to enhance your style and personal expression.

Once approved for Financing, you'll receive up to $4,000 of shopping power to spend on your next purchase at Rocco's Jewelry. This extra financial flexibility empowers you to upgrade your selected jewelry piece, adding more sparkle or choosing a more exquisite design that truly speaks to your taste and preferences.
Our Layaway Program allows you to reserve an item and pay for it over a set period of time. This is a great option if you want to purchase a piece of jewelry but need more time to pay for it. You'll receive the item once payments have been completed.
At Rocco's Jewelry, we proudly offer international shipping, ensuring our customers worldwide can enjoy our exquisite pieces. Each order is packaged with care, fully insured, and requires a signature upon delivery, guaranteeing your purchase arrives safely and directly to you. We are dedicated to providing a seamless and secure shopping experience, from order placement to your door.